Measurement Abbreviations and Conversions
Question:

Before embarking on the yummy sounding lemon almond cake, can I check that a capital T denotes a Tablespoon (15g) and lowercase t a Teaspoon (5g)? Quite happy with cups - a friend from the US bought me a set.




Pat's comments about recipe abbreviations:



You are correct.


Capital T means Tablespoon* (15g or 15ml), and lower case t means teaspoon (5g or 5ml).

I am gradually changing the recipes on the site to include Tbsp for Tablespoon and tsp for teaspoon. I hope that will be more clear.

The Gluten Free Cakes eBook uses these new abbreviations, and the next version of the Easy Gluten Free Recipes eBook will use them too.

Thanks for asking, as I'm sure other people have the same question!

Pat


---



Notes about measurements and conversions:


The measurements on this site and in the eBooks are US measurements.


*In Australia a Tablespoon is larger (20g) than ours in the US (15g). So if you are using Australian measures use only 3/4 Tablespoon, or 3 teaspoons.


For anyone wondering about Cups (denoted as C in the recipes), here are the conversions:



Metric: 1 US Cup = 237 ml or 237g
UK: 1 US Cup = 1 Cup minus 3 Tbsp
Australia: 1 US Cup = 1 Cup minus 2 tsp





Post comments here.

---
Curious About Traditional Gluten Free Cakes?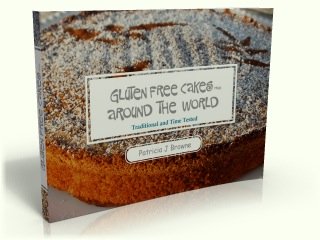 This eBook has an amazing collection of cake recipes that have been historically gluten-free, from various cultures around the world. Many recipes are grain-free and dairy-free as well.
There are recipes of all kinds: flourless, grain free cakes and cakes with grains like rice and corn. Almond flour recipes and nut-free recipes. Chocolate, orange, lemon, almond, cinnamon: many mouth-watering flavors, many traditions.

The book I wish I had when I switched to living gluten free.
More Information



<!—POPULAR PAGES NAVIGATION CODE STARTS HERE -->

<!—POPULAR PAGES NAVIGATION CODE ENDS HERE -->
<!—BOTTOM NAVBAR CODE STARTS HERE -->
Blog | About | Contact | Disclaimer | Privacy Policy | SiteMap | E-zine
<!—BOTTOM NAVBAR CODE ENDS HERE -->
<!—WEBSTAT CODE STARTS HERE -->
<!—WEBSTAT CODE ENDS HERE -->