Celiac Symptoms: Could not Eat
by Anita
(Schenectady, NY)
From Anita: After a bout of food poisoning, I just could not get better. In addition to terrible fatigue, and constant nausea and abdominal pain, I developed severe difficulty swallowing, aka dysphagia.

When I tried to eat, I would cough and gag, so I was living on smoothies. I lost 20 lb rapidly, and was very weak.

My GI doc did the right tests, and now I am feeling much better. I learned that many people with CD have some problem with the motility in the upper GI tract, though it can be subtle.

Anita




Click here to post comments.





Pat's comments:


Thanks so much for letting us know about your symptoms, Anita. It may help someone who is having the same problems.



Glad you had a doctor who knew the right tests, and that you are feeling better!

Pat

---
Drooling Over Cakes?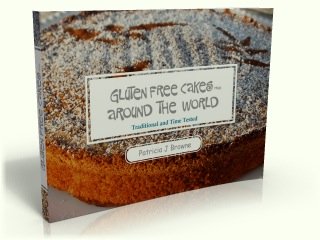 This eBook has an amazing collection cake recipes that have been historically gluten-free from various cultures around the world. Many recipes are grain-free and dairy-free as well.
There are recipes of all kinds: flourless, grain free cakes and cakes with grains like rice and corn. Almond flour recipes and nut-free recipes. Chocolate, orange, lemon, almond, cinnamon: many mouth-watering flavors, many traditions.

The book I wish I had when I switched to living gluten free.
---
You may also like:
What are the Celiac Disease Symptoms?
What Is Celiac Disease?
What is Gluten Sensitivity?
---
<!—POPULAR PAGES NAVIGATION CODE STARTS HERE -->
<!—POPULAR PAGES NAVIGATION CODE ENDS HERE -->